Bleeding Disorder Protective Headgear
Introducing the cute and comfy way to protect your little ones without the stigma of a helmet.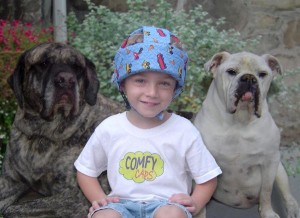 Let your children grow up and live as normal of a life as possible and give yourself a little peace of mind along the way. Some children are given more challenges in life to deal with.
For those in the bleeding disorder community or those that just have an extra special  little head to protect, give COMFY CAPS a try.
Patented design allows for protective comfort and ventilation
"Take the stigma out of helmets and limit unwanted stares"